Agricultural Film, Courier Bag Film And Two-color Film
AB Two-layer Co-extrusion Blown Film Machine
The production line of AB two-layer co-extrusion blown film machines produced by PLASTAR is suitable for blowing high-density polyethylene, low-density polyethylene, and linear low-density polyethylene. The products are widely used in agricultural film, courier bag film and two-color film.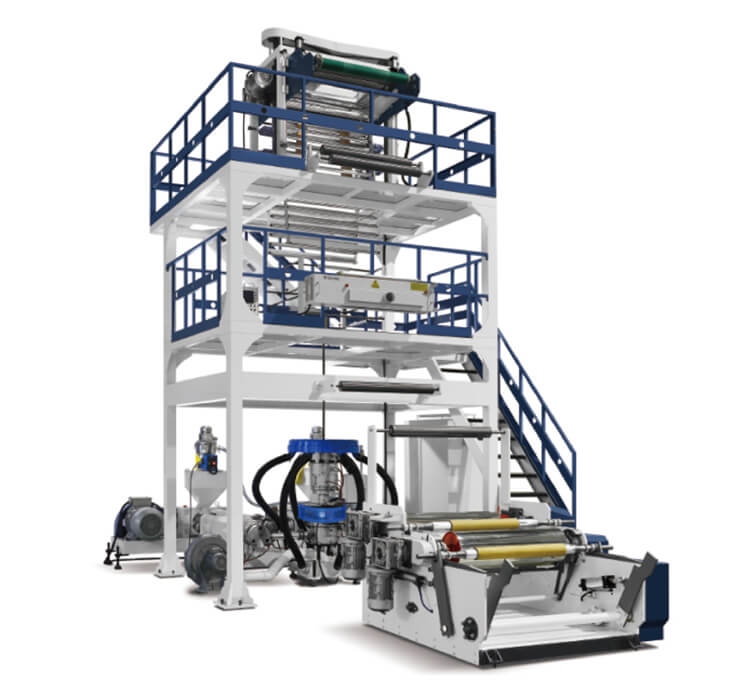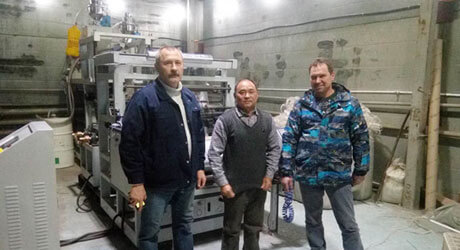 Forced feeding main machine
All main machines of PLASTAR adopt dual-alloy forced-feeding screws that feature excellent hardness and wear resistance. It can still plasticize a large number of particles under the environment of high speed and high pressure. The service life can reach 3-5 times of ordinary screws.
Cone stacking mold
The production line of two-layer co-extrusion blown film machines adopts a two-layer cone stacking mold. We optimize the layout by virtue of thermofluidics and observe the fluid condition with the help of 3D simulation software. We are sure that after a high degree of polishing and coating, each runner has the ability to clean itself under the high pressure and high speed scouring of PLASTAR's high-speed screws. It will reduce waste in the particle replacement process and shorten the downtime of maintenance.
Advanced automation module
The production line of two-layer co-extrusion blown film machines has advanced automation functions, such as centralized feeding, batching, weight control, and automatic central winding. All functions are integrated on the touch screen, thus simplifying operations and increasing productivity. Packaging of fruits, meat, pickles, etc.
Model
SG-2L800
SG-2L1000
SG-2L1200
SG-2L1500
Suitable Material
LDPE / LLDPE
Film Width
800 mm
1000 mm
1200 mm
1500 mm
Film Thickness
0.01 - 0.14 mm
0.01 - 0.14 mm
0.01 - 0.14 mm
0.08 - 0.14 mm
Max. Output
80kg / h
100kg / h
120kg / h
160kg / h
Extruder
Screw Diameter
50mm; 65mm
55mm; 55mm
50mm; 50mm
45mm; 45mm
Screw L/D
30:1
Barrel Cooling
Water Cooling
Main Motor Power
15kw ; 15kw
18.5kw ; 18.5kw
22kw ; 22kw
22kw ; 30kw
Total Power
40kw
75kw
88kw
110kw
Die Head
Die Head Type
Two layers Rotary Die Head
Air Ring
Double lips air ring
Traction Roller Width
1000 mm
1200 mm
1400 mm
1700 mm
Effective Width
800 mm
1000 mm
1200 mm
1500 mm
Traction Speed
10 - 75 m/min
10 - 65 m/min
10 - 55 m/min
10 - 45 m/min
Winding Unit
Wingding Type
Friction type automatic single / double winder
Wingding Speed
10 - 75 m/min
10 - 65 m/min
10 - 55 m/min
10 - 45 m/min
Voltage
380V, 50Hz
Dimension
4500 * 4000 * 6500 mm
7500 * 5800 * 7500 mm
7800 * 6400 * 8000 mm
8000 * 5000 * 8000 mm
Weight
4.5 T
5 T
6 T
5200 kgs
Video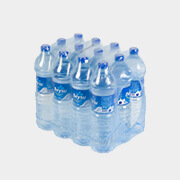 Shrink/Stretch Film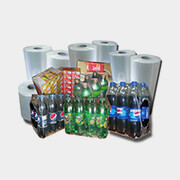 Shrink/Stretch Film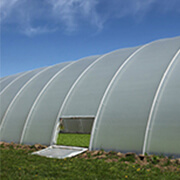 Agricultural Film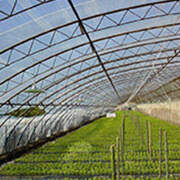 Agricultural Film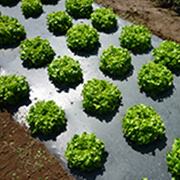 Agricultural Film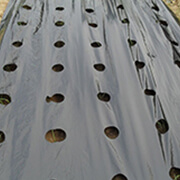 Agricultural Film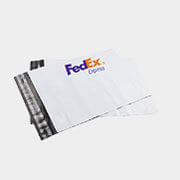 Waterproof Film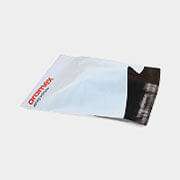 Waterproof Film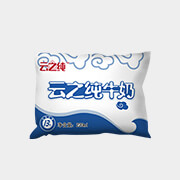 Liquid Packaging Film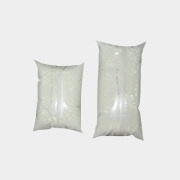 Electrostatic Protection Film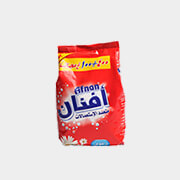 Antistatic Film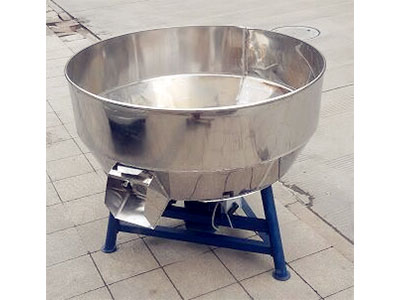 200 kg Mixing Machine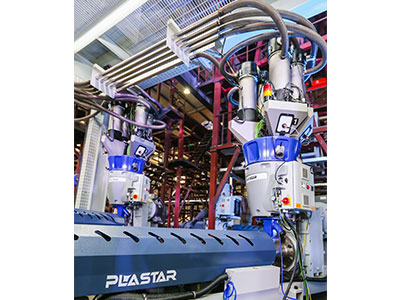 Four-component Feeder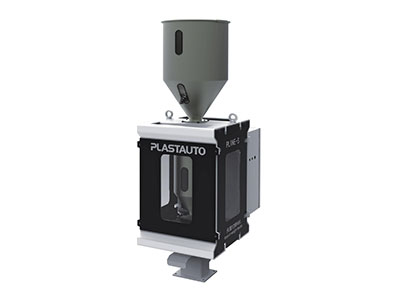 Loss-in-weight Feeder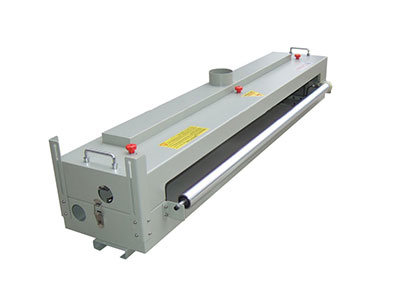 Corona Treatment Rack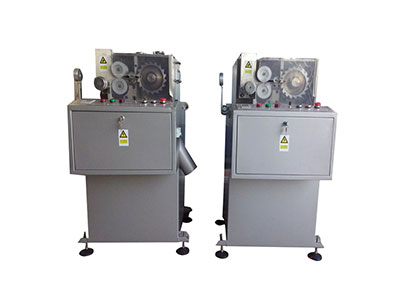 Leftover Material Recovery Machine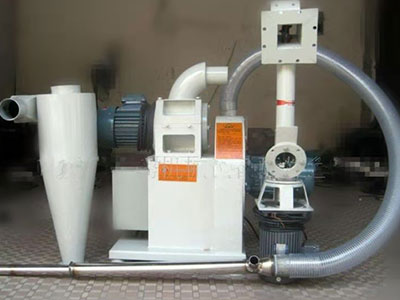 Leftover Material Recovery Machine-with Feeder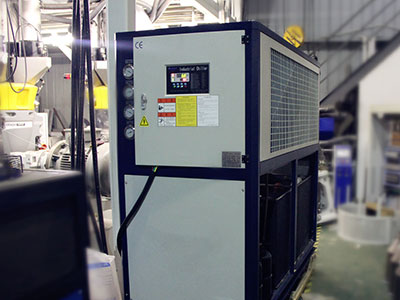 Cold Water B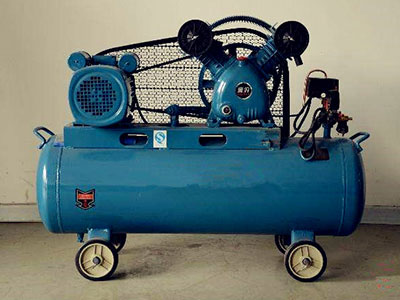 Air Compressor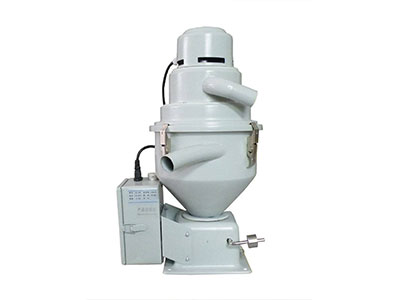 Suction Machine