Exhibitions
Company News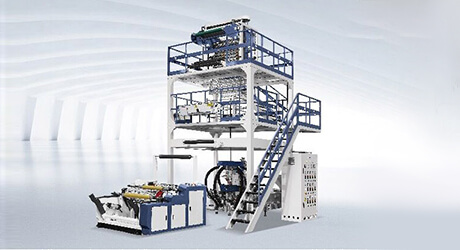 Improve the Competitiveness of Plastic Film Extrusion Machine
We have a machine with two sets of extrusion parts and a three-layer co-extrusion die. The surface layer shares one extruder, which we call Layer A, and the other extruder is on the middle layer, which we call Layer B. Therefore, the blown film structure is a three-layer co-extruded film of A, B, and A layers.
2022-10-20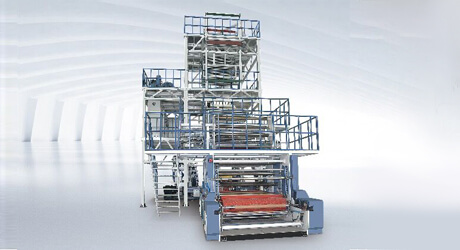 Three Structures of a Blown Film Machine
The blown film machine is suitable for producing various kinds of high-end packaging films with sound barrier properties, freshness retention, moisture retention, freeze resistance, oxygen resistance, and oil resistance. It can be used for the light and heaving packaging of fresh fruits, meat products, pickles, milk, liquid beverages, and medicine.
2022-10-20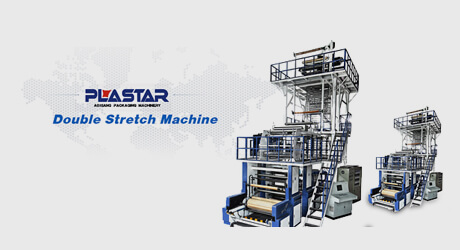 Advantages of Multi-Layer Co-Extrusion
In order to meet customers' special requirements for the production process and co-extrude multi-functional plastic films that combine the properties of various materials (such as breathability, waterproofness, insulation, toughness, etc.), we have developed the multi-layer co-extrusion plastic blown film machine after years of research and practical development. Its purpose is to give play to the advantages of different materials and avoid the shortcomings of a single material or a single-layer blown film machine. PLASTAR is committed to providing customers with market-competitive blown film machines.
2022-10-20
Real-life Cases