Bolivia - Single-layer LDPE Blown Film Extrusion Machine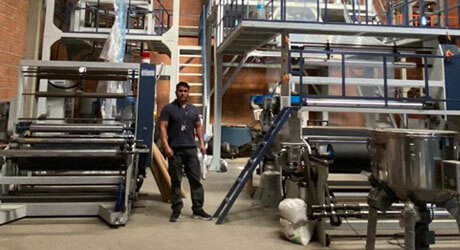 In October 2018, a Bolivian customer purchased two single-layer LDPE blown film extrusion machines.
A local small-scale blown film factory in LaPaz, Bolivia purchased two blown film machines from our company, including a single-layer 1000mm blown film machine, and a single-layer 1500mm blown film machine. The customer did not ask us to dispatch engineers. They assembled and tested the machines all by themselves. Now the machines are still running well. Customers use them to produce large food bags and cargo bags.
Related Video
Bolivia Customer - Mono-layer 1700-mm Blown Film Extrusion Machine