Indonesia - Mono-layer 3000-mm Blown Film Extrusion Machine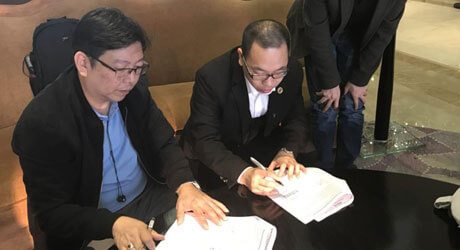 In 2017, an Indonesian customer saw our equipment at the exhibition and later visited our factory to negotiate cooperation. He purchased three-layer co-extrusion and ABA blown film extrusion machines (ABC-1700 and ABA-1400) that year, which are mainly used to produce PE film and bags. Our machines of solid quality have brought considerable profits to the customer.
During the CHINAPLAS 2018, the customer once again purchased a single-layer 3M machine and a single-unit twin-die machine (SD-100-3200 and SD-60-500-2), which are mainly used to produce agricultural films and small bags. The machines are now running quite smoothly.
Related Video
Indonesia Customer - Mono-layer 3000-mm Blown Film Extrusion Machine